My day was pretty consumed with scrapping (which I'll share at the end) so I didn't really do much photo taking. Needing something, I grabbed my camera and snapped a few. I saw this one and loved those blue eyes of his and had to pick this one :)
As for my layout.... Boy this one was tricky. I've become completely dependent on templates. I gotta have them. Otherwise I just stare at the page and question my sanity of ever choosing this hobby for my outlet of creativity and relaxation, lol. Not only do I need to know where the photos go - but I go blank on where and how to place papers and ellies. So yeah - I need me my templates!
Well Kristin did up these
frame tray things
. Awesome inspiration for photo placement - but totally lacking anything else. No papers. No ellies. No direction. AHHHHHH!!!!
But I was inspired by what the other CT girls were coming up with, so I dove in and gave it a go. And I fell in LOVE with my layout (so did the other girls, lol. They gave me tons of gushing compliments. Each one made my heart sing and my cheeks redden, lol).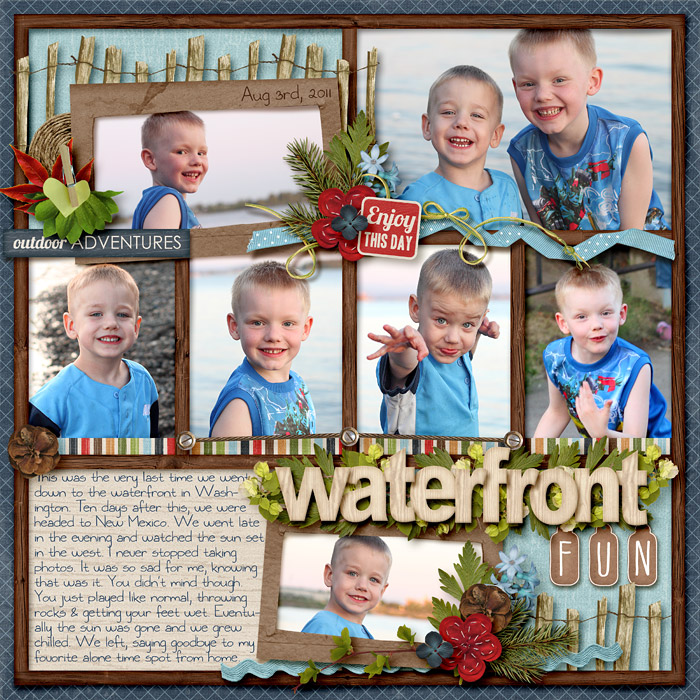 Full credits can be found by clicking on the image!