I've been doing online earning for a while. Surveys for well over a decade - as well as some other sites that involve searching on their search engine as well as doing various tasks and what not.
Recently I've joined InstaGC (insta gift card). You do a number of things to earn points - surveys, google search tasks, joining up for other survey sites, and many other things. 1 point = 1 cent and you can cash out as low as a $1.
There are many gift cards to choose from (and even a check can be sent to you if you prefer that). I prefer Amazon Gift Cards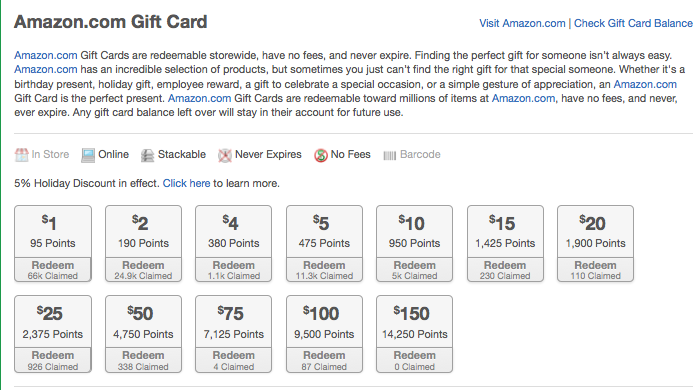 And even better - the rewards are INSTANT (thus the name). You say yes, and it gives you the code for the gift card. And one more thing - it's unlimited. There's no cap. I have earned an incredible $95.00 since joining only 12 days ago!! Yeah - I've never earned so much so quickly - and so easily!!!

Well if you're still with me, then that means you haven't clicked on anything, so now's your chance! Join InstaGC and start earning amazon gift cards for free for Christmas or a birthday today!!!